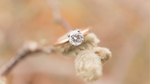 Wed and Wander Co is one of Tap Truck's favorite wedding coordinating and planning teams in the San Diego wedding industry. 
The husband and wife team creates boutique wedding and getaway experiences for adventurous couples from coast to coast. 
Emilee and Shawn recently moved from Rhode Island to San Diego and we are very lucky to have them! 
They provide wedding planning, design, and day-of coordination for both local and destination celebrations. With a focus on producing events that are inspired and unconventional, the team excels at making complex logistics feel simple, seamless, and fun.
They take their time to get to know their brides and grooms, assuring that they are comfortable and are being taken care of with the services they need. Emilee and Shawn are both very driven and their four-step process helps their couples feel organized, stress-free, and excited to bring together all of their couples' favorite people into one place for a truly wonderful day! Tap Truck recommends Wed + Wander Co to any of our clients and we are very glad to have our East Coast friends here with us in San Diego. 
If you need help planning your I Do's, head on over to www.wedandwanderco.com for more details and to get in touch with the team!